Dr. Robert L. Cucin Joins the Exclusive Haute MD Network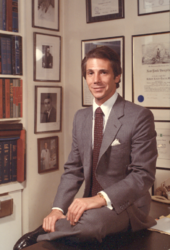 (PRWEB) January 02, 2013
An exclusive invitation-only group, the doctors representing the Haute Living MD Network are at the pinnacle of their industries. Dr. Robert L. Cucin was handpicked for his exceptional reputation in a wide variety of areas related to his medical practice. These include his surgical skill, prolific written works, and the advancement of technology in his field. Haute Living Magazine will feature Dr. Robert L. Cucin as the exclusive Haute MD Body Specialist for both New York, and Palm Beach Florida.
About Haute MD Network

The exclusive Haute Living Haute MD Network is made up of the most prestigious doctors across the US. Doctors are revered and invited for their skill in one of nine specialties: Breast, Face, Smile, Nose, Skin, Body, Bones, Hair, and Lasik. The Haute MD blog is frequently updated with groundbreaking news, trends and events in the industry, and is the ultimate source for finding the best doctor in your area. All this and more may be accessed by visiting http://www.hautemd.com.
About Dr. Robert L. Cucin,

Having practiced in Manhattan for more than 25 years, Robert L. Cucin, MD FACS now also brings his skills and experience to patients in the Palm Beaches. There he founded and directed the American Institute of Plastic Surgery, a free-standing fully accredited ambulatory plastic surgical facility in a land marked Beaux Arts town house where patients could have their surgery, receive over-night nursing care with a doctor on call and cooked meals, and be chauffeured home by liveried staff.
Robert L. Cucin, M.D., F.A.C.S. is a Diplomate of three boards – the American Board of Plastic Surgery, the American Board of Surgery, and the American Board of Legal Medicine. He received both his general and plastic surgical training at The New York HospitalCornell Medical Center where he remains a member of the attending surgery staff. He is a member of the American Society of Plastic Surgeons, a Fellow of the American College of Surgeons, and a Fellow of International College of Surgeons of which he was appointed Vice-Regent.
He served as a major in the U.S.A.F as Chief of Surgery in a mixed base hospital in Misawa Japan between his General Surgery and Plastic Surgery Residencies.
He received his B.A. from Cornell University from which he graduated magna cum laude in chemistry and with distinction in all subjects and a member of Phi Beta Kappa, Alpha Epsilon Delta and Phi Eta Sigma honoraries. He received his M.D. from Cornell Medical College and also earned a J.D. from Fordham Law School and an M.B.A. from Columbia Business School.
Dr. Cucin has authored five books, over two dozen contributions to the medical literature, and as evidence of his artistic nature, a ballet piano score. He pioneered new methods of breast reconstruction which involved cryopreservation of the nipple. He is also the inventor of power assisted liposuction and holds 16 patents on liposuction devices and methods and has another 24 patent applications pending.
A prolific Mensan inventor, he established Rocin Laboratories, Inc. to Research and develop his novel ideas for biomedical improvements and BioSculpture Technology, Inc. to develop and manufacture medical devices and procedures for optimizing fat metabolism and distribution. The Airbrush Liposculpture
Nice World's Leading Insolvency photos Jobs jettisoned in a troubled cliff solution